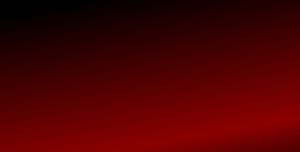 "El Rasta que Revolucionó el Rock Latino"
The Rasta who Revolutionized Latin Rock
Rolling Stone Magazine (2009)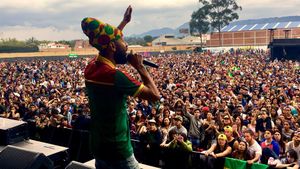 BIOGRAPHY
Fidel Nadal is a Latin Grammy nominated  Afro-Argentine singer, songwriter and pioneer of Rock Mestizo, Reggae en Español and the underground hardcore punk movement of Argentina.  
Fidel is most known for his role as co-founding member and lead singer of rasta punkers Todos Tus Muertos and founder of roots reggae trio, Lumumba. Since going solo in 2001, Fidel's signature sound fuses roots reggae, ragga, dancehall and soundsystem beats along with contagious lyrical flow and grooves. He's produced over 30 albums, including 20+ as a solo reggae artist, authored over 250 published songs, and has collaborated with dozens of revered musicians and groups worldwide including Mano Negra, Michael Rose, Sizzla, Alborosie and more. Fidel's prolific musical career spans over three decades and crosses all cultural, musical and language barriers while inspiring solidarity, love and unity.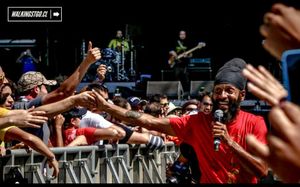 About Fidel
Born and raised in Buenos Aires, Argentina, Fidel grew up in an artistic and academic family--his mother, an anthropologist and artist, and his father, Enrique Nadal, a filmmaker, journalist and leading activist for the recognition of the rights of Afro-Argentines. His earliest musical influences came from his parent's interest in music from around the world--soul, jazz, blues, calypso, rock, etc.  Fidel recollects, "All of this music, alongside my father's political activities and cultural studies activities, greatly inspired me. I grew in a different ambiance, which helped me when I started in music."   
As a young teen, Fidel's love for reggae began when he found a Peter Tosh album in the neighborhood record shop. He began listening to Bob Marley and other reggae music, translating lyrics into Spanish, identifying with the struggle, rebellion and Rastafarian movement.
Fidel began his musical career in 1985 as co-founder and lead singer of the radically political rasta-punk band Todos Tus Muertos, named in honor of tens of thousands killed in Argentina's Dirty War from 1974-1983 under the dictatorship of Rafael Videla.  TTM exploded on the underground scene in Buenos Aires with a genre mashup of rock, reggae, ska, rap, salsa, cumbia, delivered with a fury of raw energy and emotionally charged messages of social consciousness. TTM recorded their first album in 1988 with RCA, with the promotional single "Gente Que No." After being named the "Best International Group" by the leading Latin-rock magazine La Banda Elastica, Todos Tus Muertos gained attention and began playing larger venues, opening for the Ramones in Buenos Aires in 1992, recording "Casa Babylon" with Mano Negra in 1994 and embarking on groundbreaking world tour. Fidel recorded six albums with TTM and toured extensively throughout Latin America, Europe, USA and Japan, influencing a genre and a generation with their revolutionary sound and style.
By the mid-90's, Fidel's interest in Rastafarian philosophy deepened and he began to focus on the spiritual nature of reggae. He formed Lumumba, a roots reggae trio, with Pablo Molina (from TTM) and his brother, Amilcar Nadal. Lumumba released four albums, including their first demo which was recorded in Jamaica at Junior Reid's studio. After their second album "Raizes e Cultura" was released in 1997,  Fidel began touring with both Lumumba and Todos Tus Muertos.      
In 2001, Fidel decided to launch a solo career with a focus on reggae. To date, he's released 21 albums as a solo artist, collaborated with over 70 artists and groups, and since 2009 his official videos have racked up over 199 million views.  He's most well known for his hit 2009 single, "International Love" which was included on the FIFA 10 Soundtrack. 
Featured twice on the cover of Argentina's Rolling Stone, Fidel was described in 2009 as "El Rasta Que Revolucionó el Rock Latino" (The Rasta Who Revolutionized Latin Rock) and in 2012, "Fidel, el Primer Rasta Afro-Argentino" (Fidel, the First Afro-Argentine Rasta).  In 2011, Fidel was nominated for two Latin Grammys including Best Alternative Album "Forever Together!"and Best Alternative Song "Te Robaste Mi Corazón". 
Fidel commands the stage with his high energy performances, contagious melodies and powerful lyrical flow. Never one to mince words, Fidel sings of social and political oppression, revolution, and also connects with his audience through his Afro-Argentine identity, Pan African consciousness and messages of spirituality, freedom and love. 
Much to his fans delight,  Fidel reunited with Todos Tus Muertos in 2016, released a cumbia-remake of TTM's first hit song "Gente Que No" with Damas Gratis, and kicked off a Latin American tour to celebrate 32 years of the legendary band. After 14 years, Fidel  returned to play and tour with Lumumba in 2014, releasing two new singles in 2018 and a 5-track EP in 2019. Fidel continues to make musical history, record new music, release new videos, and tour locally and internationally with Todos Tus Muertos, Lumumba and as a solo artist. 
For more information on Wikepedia (Español):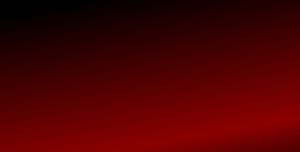 "Music goes with the revolutionary process of the people, and I focus on the power of music that is strong enough to unite people of different ideas." 
-Fidel Nadal